Welcome to the world of Garland Interiors.  At Garland Interiors we offer design, making-up and fitting of bespoke curtains, blinds and soft furnishings.
Under the ownership of Mary Garland since 1983, we have been creating beautiful curtains, soft furnishings and transforming our client's interiors.  We work with Interior Designers, Hotels, Residential Clients, Corporates and Clubs.
At Garland Interiors we are passionate about what we do. We will personally manage your project from concept to completion with our talented Curtain Makers, Fitters and trusted Trades.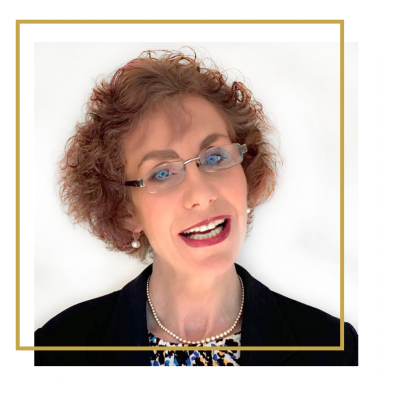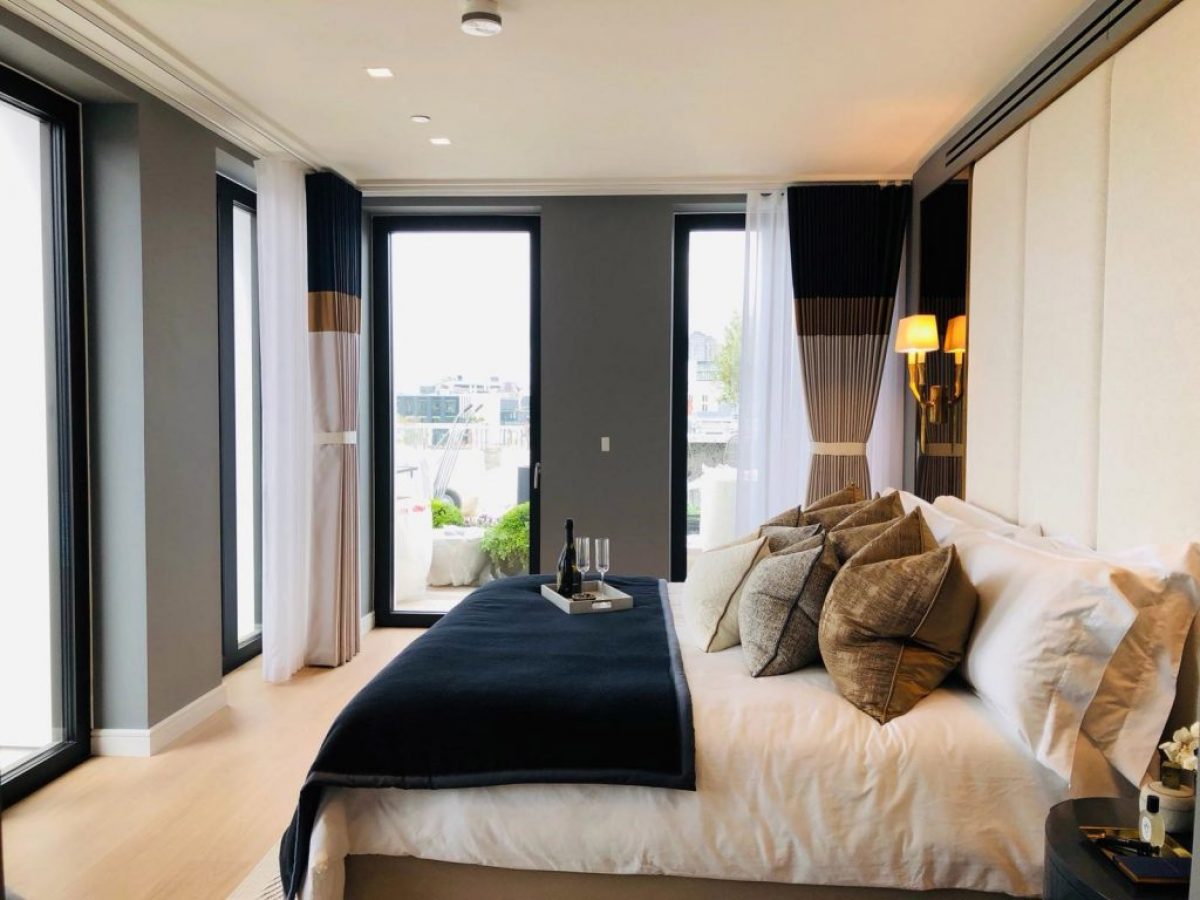 Our attention to detail is second to none.  We pride ourselves on our unrivalled service, where we go the extra mile to deliver the utmost in quality within the timelines set.
We work with a select number of quality suppliers to provide a complete turnkey solution. We offer an extensive collection of luxury fabrics, poles, both manual and motorised tracks as well as whole room automation system.
Garland Interiors have developed close relationships with many Interior Designers specialising in high-end residential and commercial projects.
We are their preferred supplier as we understand the importance of the highest quality, service and delivery.  We work with the best fabric houses to provide an extensive range of quality and luxury.  Our reputation is built on trust, discretion and the highest quality of design and workmanship.  We listen carefully to your brief to create beautiful interiors and inspired design.
You will deal directly with the owner, Mary Garland, who will oversee all aspects of the project and ensure your product is delivered on-time and in accordance with your specification.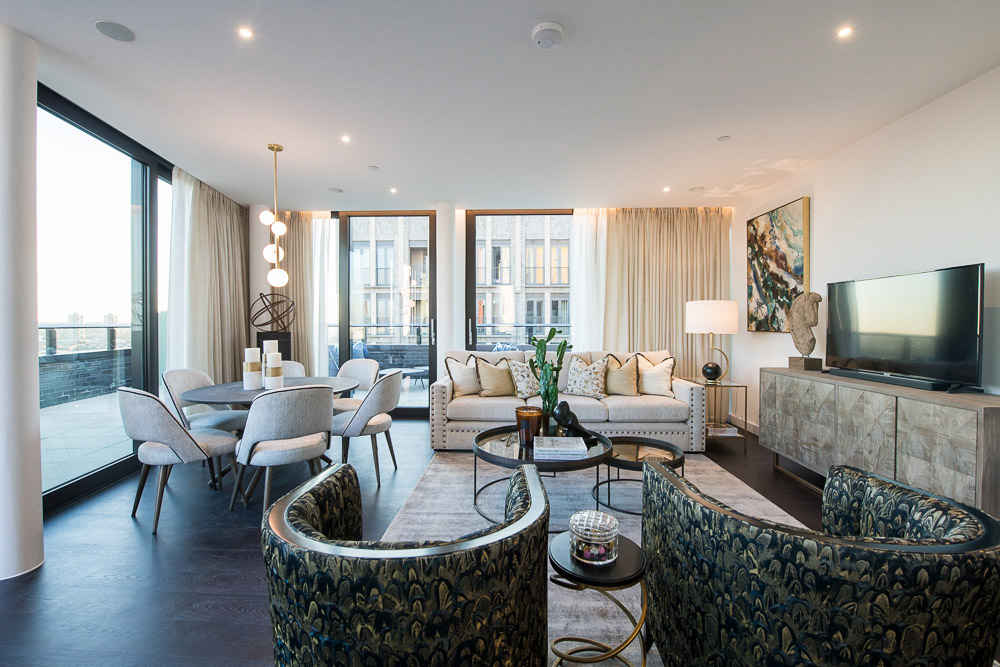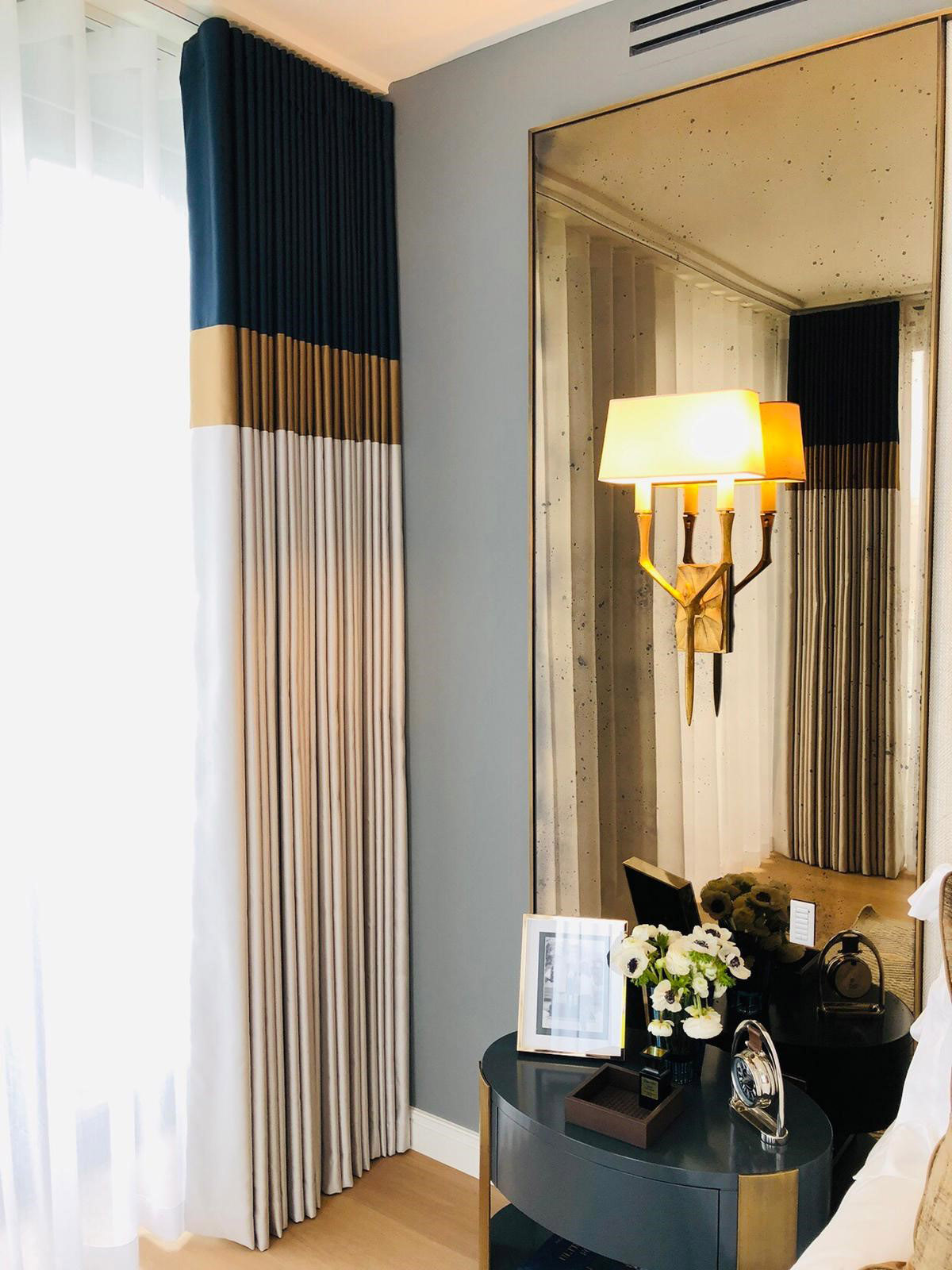 We have been working within the hotel and commercial sector for many years.  We understand that your brand is your identity and what sets you apart from your competition.
We will help you present your brand to your customers creating a valuable and memorable experience.  We will work closely with you, your partners and contractors to communicate your brand through design, colour, texture, quality and durability.
We can manage your project to provide you with a complete turnkey solution and create a quality finished result, with an emphasis on attention to detail and project delivery.

Whether your project is a single window or a complete home, we would be delighted to bring your dreams to life. Garland Interiors will visit you in your home to provide you a free-of-charge consultation.  We listen to your ideas and show you a selection of the most perfect fabrics as well as accessories such as pelmets, headboards, cushions, throws and more. We will expertly guide you through the creative process to express your personal style, be it contemporary curtains or elaborate swags and tails.
Having undertaken a full survey and created the design brief, We will produce a fully itemised, no-obligation proposal to include everything to complete your project from design through to installation.
Once instructed Garland Interiors will create your curtains, blinds and soft furnishings in our workshop.  You are welcome to visit during production and meet our highly skilled tailors and seamstresses. Finally, our professional fitters will install the finished items in your home, dress the windows and clear up before they leave.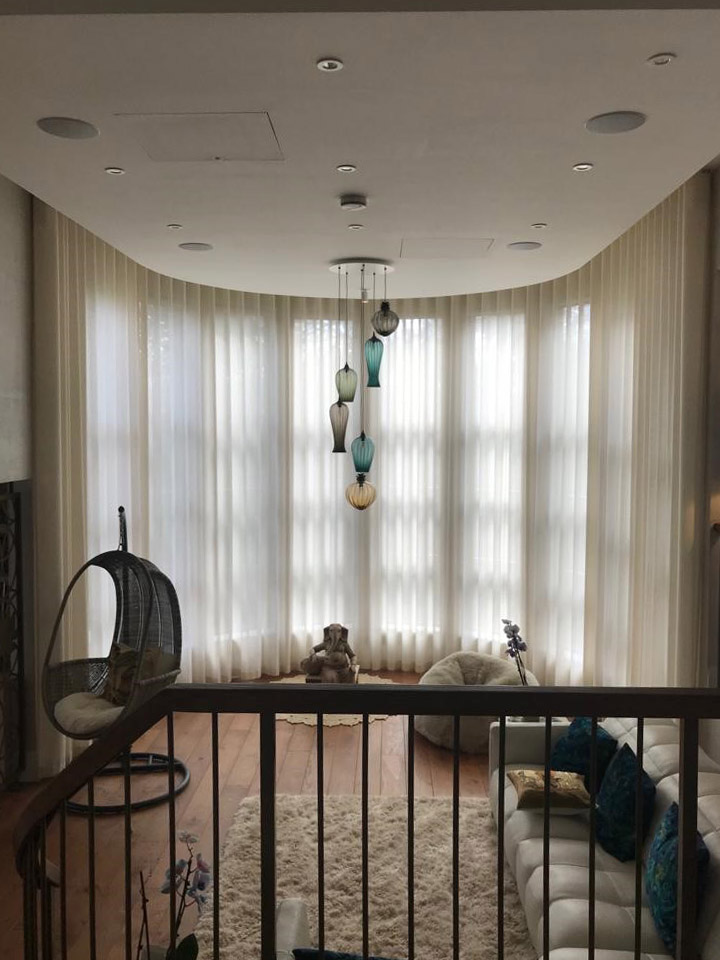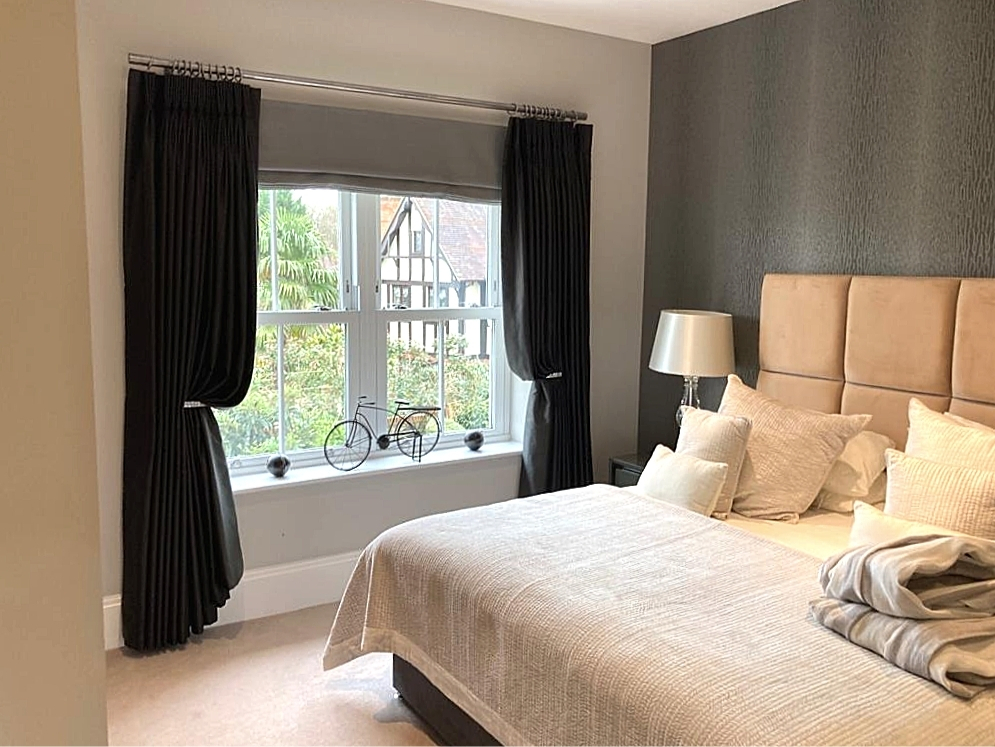 As a Landlord with twenty years of experience, I understand the importance of presenting my properties at their best to attract the best tenants who will pay a premium rent and at the same time minimise voids.
I have now morphed my passion for property into my business, Garland Interiors, and I'm pleased to offer fellow landlords my online property staging service, Lets Stage. 

"I was very happy with the recent work that you carried out for us at the Marriott Hotel. The timing of the works, the quality of the handmade curtains, pelmets and craftsmanship of your work has left me feeling very pleased with the work that has been accomplished on this project. You managed the team and the whole process wonderfully and pulled off a really professional job. I would not hesitate to bring you on board for another project"

"Dear Mary, Alina and I were looking for something to transform the widows of our apartment into something truly special. You came over and showed us an array of beautiful samples of blinds and curtain fabrics. You gave us various options and with your impartial advice and guidance we decided to go for roman blinds. You informed us of the different pull cords available, and length of time it would take to get the blinds made up. Once the blinds were ready you called to arrange a convenient time for installation. Due to our work commitments you sent your fitter one evening to install the blinds for us. The blinds look SUPER DUPER!! We were very impressed by your level of service and attention that we have recommended you to my parents and many customers that are looking for something to give their homes that extra WOW FACTOR! I would just like to add it was a pleasure doing business with you and you are a real credit to the interiors industry. We will definitely keep recommending you to anyone we come across that requires your services. Many thanks"

"The quality of the curtains that you made for us we are very happy with and the service you provide in repairing tracks, supplying and fitting blinds and cleaning the curtains has been very efficient. You manage the whole process to ensure that everything is carried out successfully and you really do a professional job. I look forward to continuing to work with you and without a doubt happily recommend you to other schools for the professionalism, and excellence you deliver in your work. Once again thank you Mary, job well done"